ENVIRONMENTAL REMEDIATION TECHNOLOGIES:


MINI-SKIMMERS™
OIL SKIMMERS USED ON GROUNDWATER MONITORING WELLS
Wayne Products' Mini-Skimmers with long flat polyurethane belts are oil skimmers that are cost-effective solutions for removing subterranean oil from aquifers through monitoring wells. Environmental remediation is yet another industry where our reliable and durable oil skimmers are used to clean up oil.
Monitoring wells are drilled into the ground to monitor or remove oil from subterranean aquifers. Usually less than 6″ wide in diameter, monitoring wells are commonly used along with belt-type oil skimmers to remove hydrocarbon contaminants that come from industrial water system leaks. Environmental remediation professionals have relied on Mini-Skimmers with long flat polyurethane belts for years to remove oils efficiently and reliably from subsurface groundwater aquifers.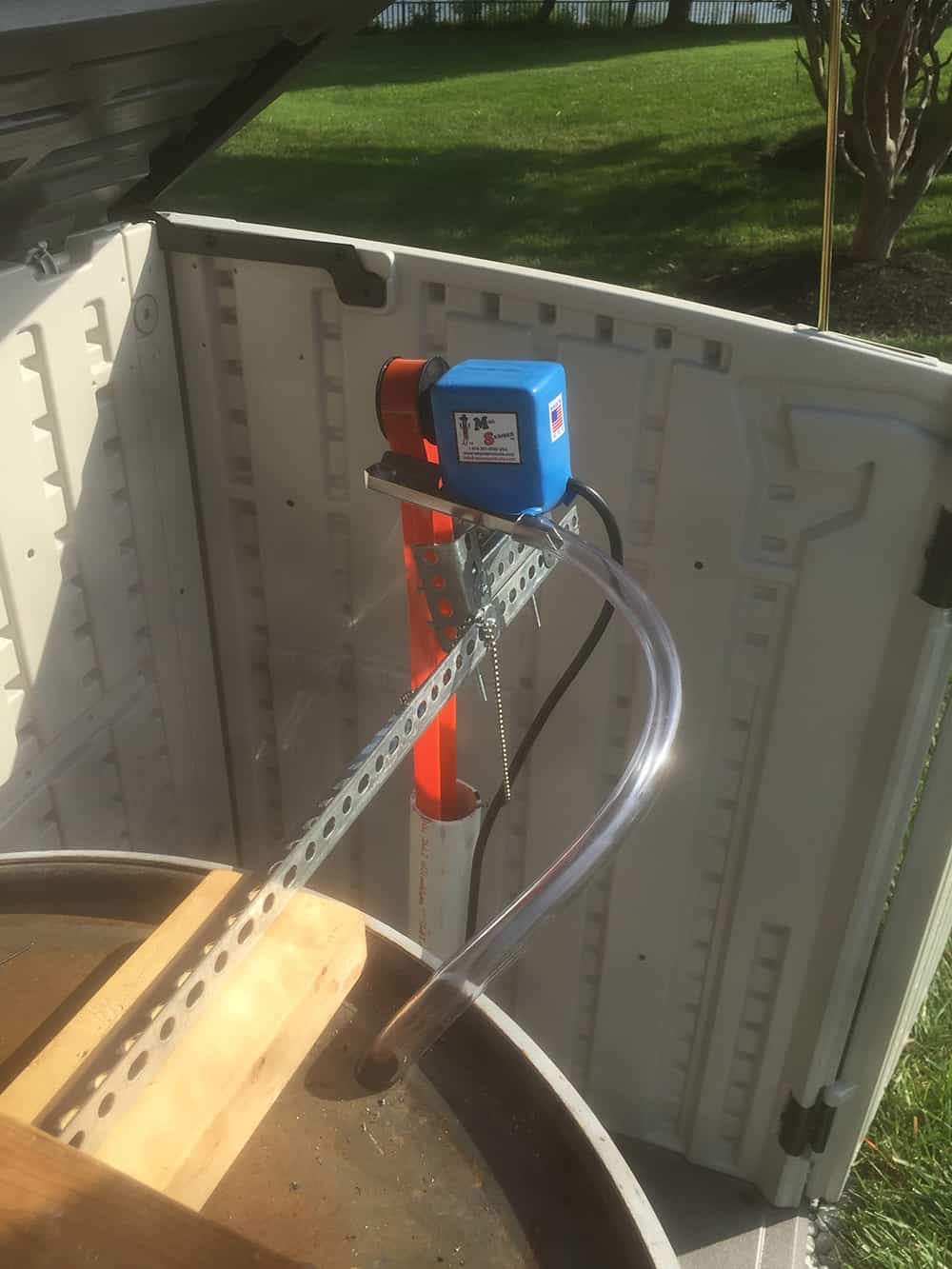 A Mini-Skimmer with a 15-foot reach belt mounted over a 2″ wide monitoring well in central New Jersey. The apartment complex was constructed over an aquifer that contained oils from nearby storm-water runoff pipes and the environmental remediation firm wanted a reliable oil skimmer they could trust to run uninterrupted for upwards of 6 months without constant. A Mini-Skimmer with a long-flat belt was the natural oil skimmer of choice!