Mini-Skimmer R.S.
The Oil Skimmer For Small CNC Machines
The Mini-Skimmer R.S. is the smallest unit in our oil skimming family. Named after our founder, Mini-Skimmer R.S. has an anodized aluminum housing and the same cogged polyurethane belt that has become the industry standard.
Mini-Skimmer R.S. is an oil skimmer for small CNC machines that is ideal for intermittent skimming or recreational machining. Easily control when your Mini-Skimmer R.S. is in operation with its convenient on/off switch.
NOTE: The Mini-Skimmer R.S.E. ("E" for economy), only available through MSC Industrial Supply, does not come with an on/off switch but is still only recommended for intermittent use.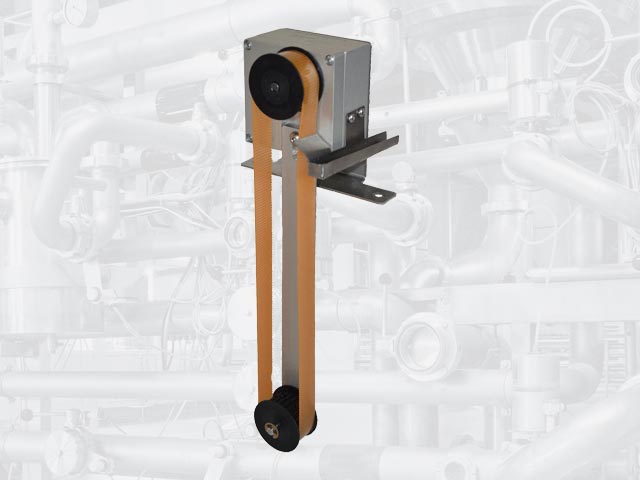 The latest addition to our expanding line of high-quality oil skimmers, Mini-Skimmer R.S. comes with mounting fasteners, a discharge hose, and is constructed with corrosion-proof materials.
Despite its small size, Mini-Skimmer R.S. still collects a Quart of Oil per Hour.
No Assembly Required – Mini-Skimmer R.S. ships fully assembled. Just plug it in, flip the switch, and you're skimming.
Request a quote for your new Mini-Skimmer R.S.
All Mini-Skimmer R.S. Oil Skimmers are STOCKED for SAME DAY SHIPPING.
NOTE: THE REACH IS THE DISTANCE FROM THE MOUNTING SURFACE TO THE BOTTOM OF THE LOWER PULLEY. It is how far Mini-Skimmer REACHES down from where it is mounted.
Mini-Skimmer R.S. has an even smaller drive envelope – just 3″x3″x2.75″, including pulley
Clear Anodized Aluminum Housing – sealed with nitrile gaskets
Clear Anodized Aluminum Adjustable Tension Bar
Works in temperatures up to 120°F Reinforced belt last longer with no slippage on the drive pulley
Corrosion-Resistant, Glass-Filled Nylon Pulleys
8′ Long, 18 Gauge Power Cord with a three-pronged plug
Easily mounts with two simple nuts & bolts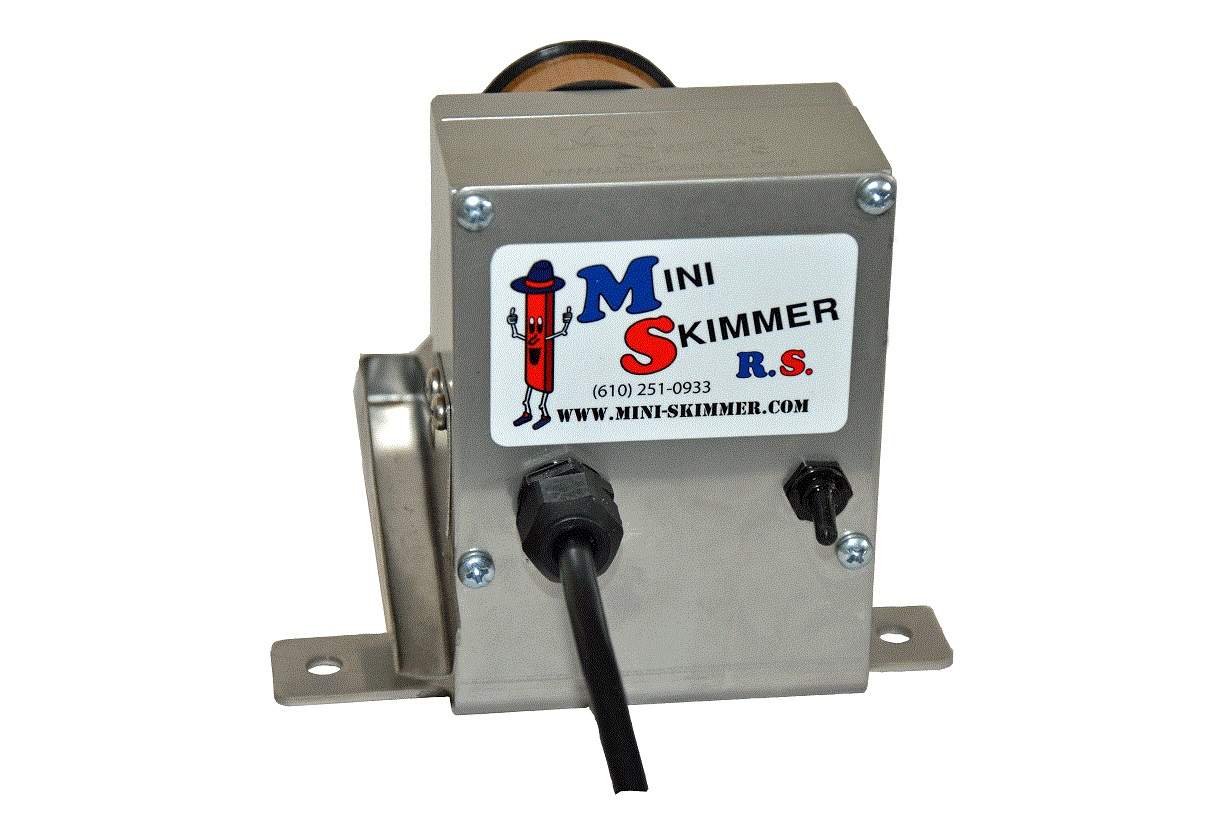 MINI-SKIMMER R.S. MODEL NUMBERS:
15 RPM Permanent magnet synchronous motor
Cut Brass Gears inside Rugged Die Cast Housing with Class F Insulation
8 oz.-in of torque – highest in its class