Small Oil Skimmer Accessories
Mini-Skimmer Belts and More
We have the following replacement belts and accessories available, and always in stock for immediate shipping, for all standard MINI-SKIMMERS™
| Reach | Circumference | Cogged Poly | Flat Poly | Stainless |
| --- | --- | --- | --- | --- |
| 5" | 21" | n/a | 39595 | n/a |
| 8" | 27" | 31010 | 39585 | 31610 |
| 12" | 36" | 31011 | 39586 | 31611 |
| 18" | 48" | 31012 | 39587 | 31612 |
| 24" | 60" | 31013 | 39588 | 31613 |
Custom-length Cogged Poly and Flat Poly belts are available when purchased directly through Wayne Products. If you are interested in a custom-length belt for your application, please contact us for an online quote or by calling us at 610-251-0933.
Part #33025 – Mini-Sep™ Oil Separator (Mini-Skimmer Sold Separately)
All oil skimmers will pick up some host fluid (ours' picks up less than our competitors' models).
The Mini-Sep™ oil separator uses a simple design that separates 100% of oil from host fluid.
Our oil separator is constructed of heavy-duty steel with brass outlet ports & 4" long galvanized steel discharge pipes.
No moving parts. Mounting hardware included.
Works with all standard Mini-Skimmers (not compatible with Mini-Skimmer R.S. or T.S.).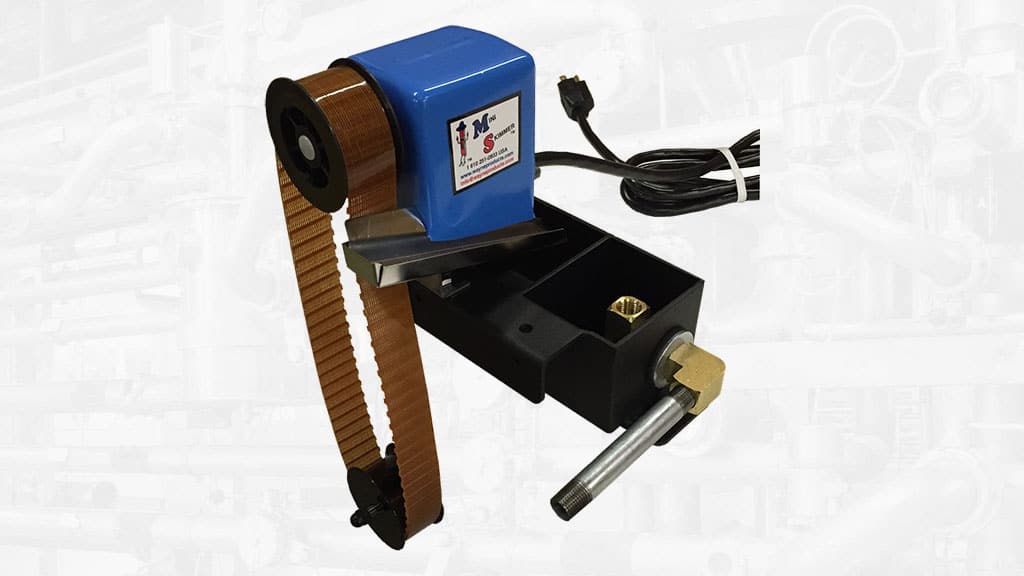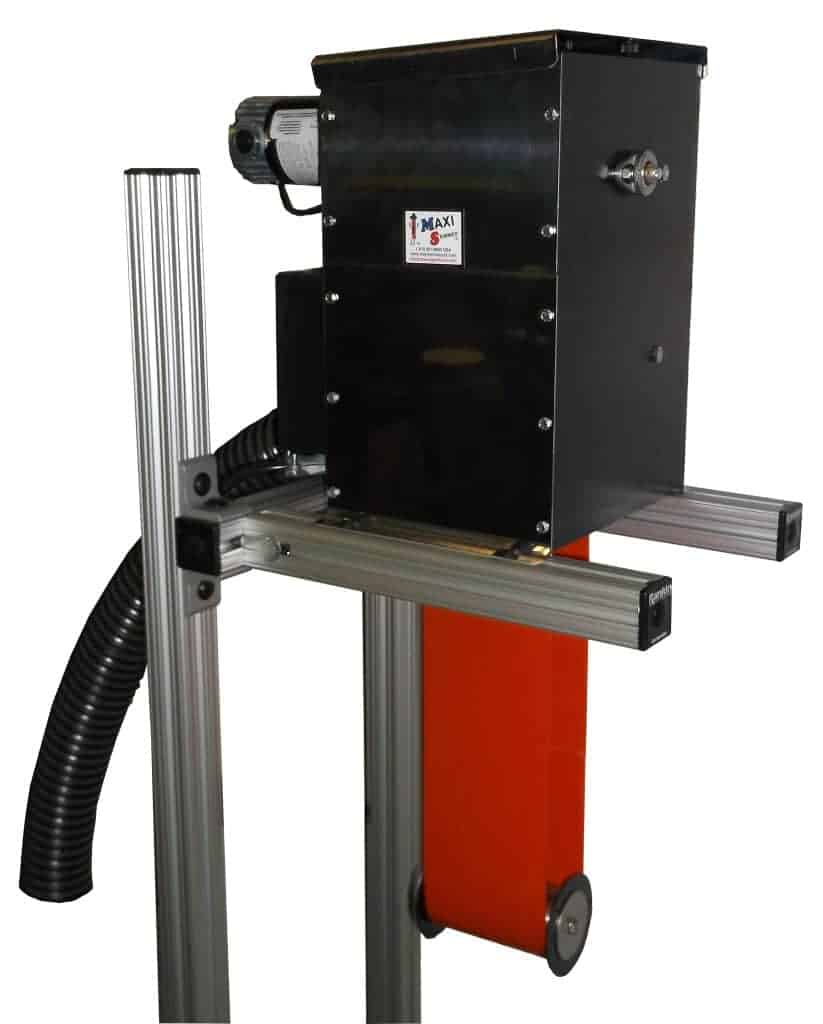 Part #30823 – Adjustable Stand
Shown here with a MAXI-Skimmer™, our industrial, adjustable stand also works with Mini-Skimmer™
Made from durable 80/20® extruded aluminum that is lightweight, yet incredibly strong.
Adjustable height (up to five feet) and adjustable arm width (up to 2 feet) – this stand is perfect for any application in the field, especially for discharge into a 55-gallon drum.
Modifications to the stand, such as an extra shelf for a separator, are available upon request. 80/20® is incredibly versatile.
Our standard oil skimmer accessory pack (#35620), which comes with MSB-A Cogged Belt Mini-Skimmers™, includes the following, all of which can be ordered separately: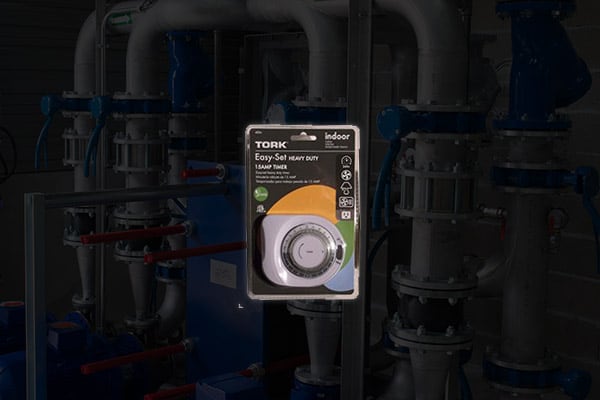 Part #31040 – 24 Hour Plug-In Timer
Perfect for automatic oil skimming at night while your sump is settled.
115V, 15 amps, 1250 watts
Manual on/off override
UL & CSA certified.
Part #31041 – Ground Fault Interrupter
Safety first!

115V, 15 amps, 1875 watts, 2 or 3-wire
UL & CUL listed, NEMA 5-15 P&R
Power "On" indicator light.
Trip level 4-6 mA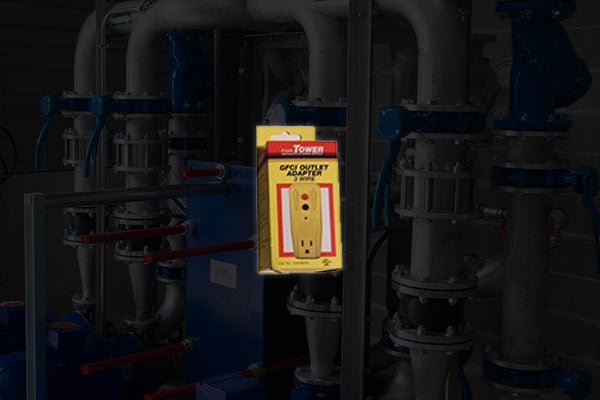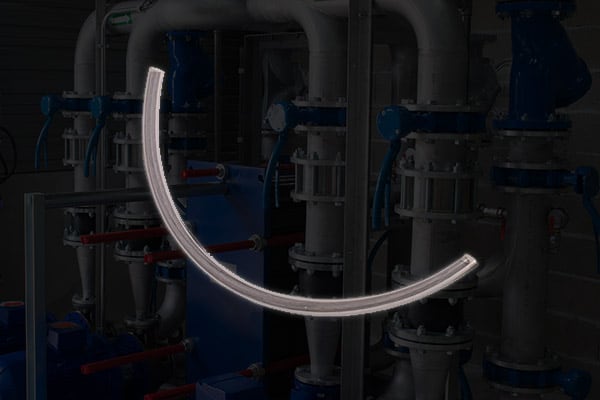 Part #31018 – Two-Foot Discharge Hose
Getting oil away from your machine ASAP.
Clear PVC material
5/8" ID x 13/16" OD
35PSI & 68°F and 2000 PSI tensile strength
Part #90119 – Sump Deodorizing Tablets (Pack of 15)
Get rid of the "Rotten Egg Smell" that can stink up your shop!
Eliminate bacteria that can grow in your coolant tanks.
Piece of Cake! Just drop ONE tablet into 25 gal of liquid for 2 weeks of relief.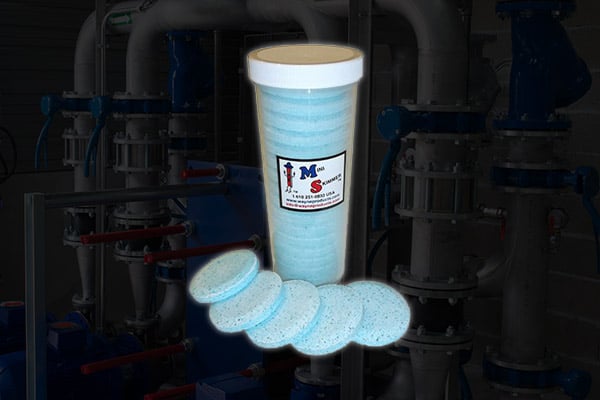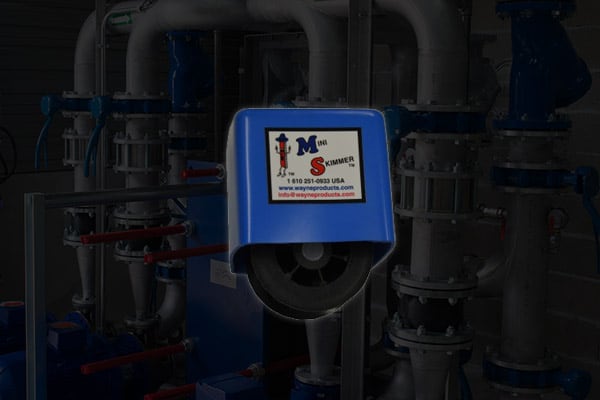 Part #31035 – SplashGuard™ & Part #31130 – Mini-Skimmer Fingerguard
SplashGuard™ PVC Mini-Skimmer Motor Cover. Our signature look.
Mini-Skimmer Fingerguard to substantially enclose the drive pulley.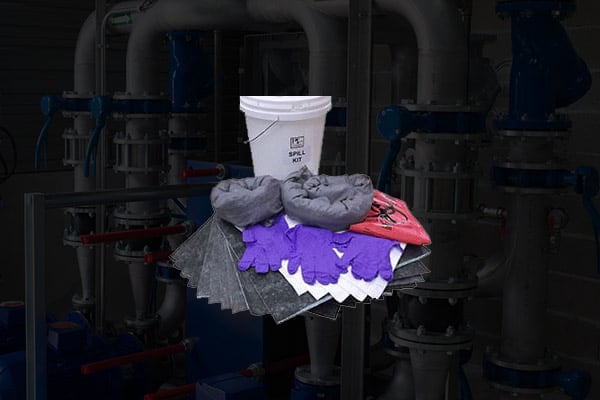 Part #90117 – Mini-Skimmer Spill Kit
Let Mini-Skimmer help clean up those oily, messy spills around your CNC machines.
10 general purpose absorbent pads for both oil, water, & grease – 25% more absorbent than New Pig!
2 Absorbent Socks for oil & water (4′ x 3″) – great for preventing spills from spreading.
5 Oil Only Sorbent Pads – Perfect for MRO applications.
5 Hazardous Material Disposal Bags, 3 pairs of Nitrile Gloves, all in an easy to carry, durable bucket.
FILTERMIST OIL MIST COLLECTORS
Filtermist Oil Mist Collectors are a great complement to the Mini-Skimmer or Maxi-Skimmer in your machine shop.
Watch this video showing the benefits of Filtermist. Four standard sizes and all the spare parts and accessories you need are always in factory stock for same-day shipping.