The Skimerator® from Wayne Products
Floating Oil Skimmer System
Wayne Products is excited to add the SKIMERATOR® product line to its family of oil skimming products. The SKIMERATOR is a wonderful floating oil skimmer system that will perfectly complement our growing line of Mini-Skimmer and Maxi-Skimmer oil skimmers. Altogether, we look forward to serving all existing SKIMERATOR customers and offering this great product to all of our satisfied Mini-Skimmer customers.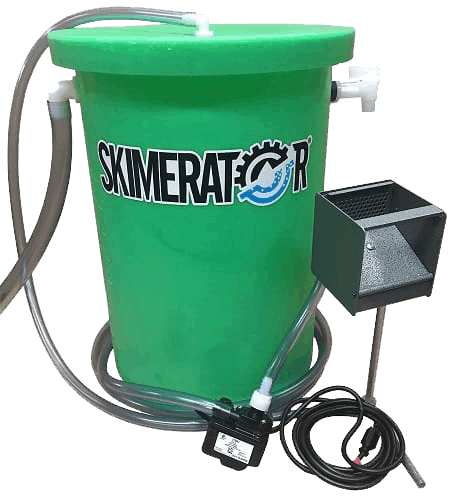 THE ORIGINAL SKIMERATOR®
CLEAN & GREEN! The original SKIMERATOR® is our floating tank oil skimming system, which skims contaminating oils and aerates coolant so your CNC machine can perform at peak efficiency while extending coolant life – saving you time and money!
The SKIMERATOR uses no filters or consumables and is easily assembled and installed.
Why Buy a Skimerator?
The Original Skimerator® floating oil skimmer system not only skims but aerates coolant in 2 stages, reducing bacteria and rancidity to eliminate odors and keep workers healthy
Skimerator has a green, translucent tank that allows the user to closely monitor skimmed oil levels via easy-to-read measuring lines.
Our Skimerator oil skimmer pump system extends your coolant life by up to 50%, reducing your operating costs and environmental impact.
SAVE TIME, MONEY, AND COOLANT IN AN ECO-FRIENDLY WAY.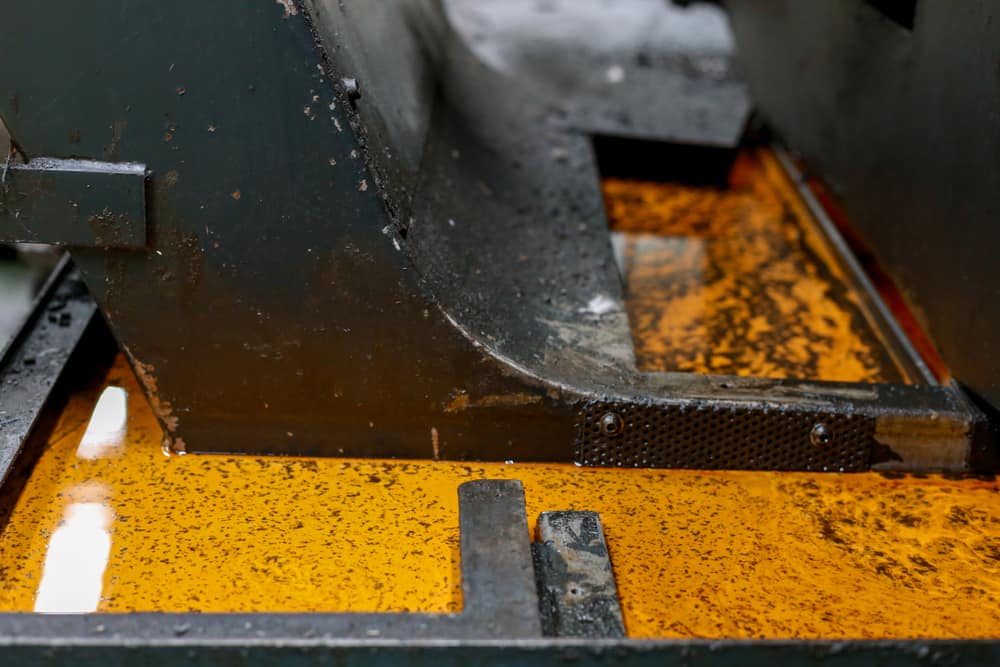 SKIMERATOR®


MODEL NUMBERS:
| Part # | Description | Coolant Level Fluctuation | Pump Type | Temp Limit |
| --- | --- | --- | --- | --- |
| 3200 | Shallow Draft | Low (less than 3 Inches) | Electric | 120°F |
| 3200D | Deep Draft | Medium (less than 5 Inches) | Electric | 120°F |
| 3200F | Floating Head | High (greater than 5 Inches) | Electric | 120°F |
There are well over 1,000 Skimerators in use today by companies big and small.
Big business loves Skimerator – our satisfied customer base includes companies like Boeing, Northrup Grumman, Caterpillar, Cummins, General Electric, Motorola, Ford, Toyota.
Small business does too! Machine shops everywhere trust the Skimerator to clean and recycle their valuable coolant.
Wayne Products, a floating oil skimmer manufacturer, has been a world leader in skimming products since 1989. The Skimerator allows us to further our mission of keeping CNC Machine sump tanks everywhere free of contaminant oils.